Saya tlh pun di-tag oleh kwn blogger sye,
Imah
. Game ni sng je.
All u hev to do is tell sumting bout urself then tag it to 25 bloggers.

Tujuan game ni adalah utk merapatkan hubungan silaturrahim antara kita. :)
Tentang Diriku yg x seberape
> Nama pno Nuramirah Farzana Ahmad Kamal.
> Geng Bajet, Blue Ocean dgn classmate perempuan ramai panggil aq Amy (Amirah tu panjang sgt..) :P
> Dilahirkan pada bulan Mac hari ke-3 thn 1998. Maknanya nex year udah jdik cewek high school
> Next year will be studying at SMK Syahbandaraya. One of Klang most elit n prestige school. ;)
> Aq na jadik banker n bkk company bank seniri.

Shareholder mstilah family aq... hehe
> Ske sgt blogging! XD Bce buku bisnes n tgk DVD K-On ulang2. haha
> I hev like tons of friends but yg paling rapat classmate 2010. (girls)
> I also dun like couple topics. It juz sucks u know? Aq ske pndg serong dkt org yg couple..

X cukup kasih syg ke na couple?
> Aq ni anime-freak!!

Kyaa!! Love watching K-On, Maid Sama, La Corda n RXJ
> Pernah bela kucing tp mati kne mkn nan anjing. Then bela ikan tp mati jgk...
kne mkn nan burung gagak
> Paling benci bile org kata yg aq ni pmalu.. Rse cam pe tau?
Cam na tumbuk je muka bio idong pecah!
> Ske buat kwn dkt Sekolah Sri Bangsar! :D
> akan menangis bile...erm...bile...bile aq sedihlah!
> miss my clique, miss all of budak bajet n also miss bdk2 laki L...
hrp Ayah kasi aq gi tgk wayang nan kwn2 aq! :)
> ade hobi yg pelik.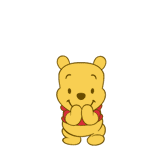 glitter-graphics.com
ske tgk filem hantu lsptu sniri yg tkot.
> ske lagu remix n lagu rancak...ta ske lah lagu sedey..Ta syok... :(
Now listen. If u dream of sumting or want sumting... Chase it!
Tagging time! XD
1.
aliz
2.
shaz
3.
aman
4.
adrynn
5.
Miss Alucard
6.
Loves My Life
7.
Hangul Nippon's
8.
Sara Tasha
9.
Aina Tiqa
10.
Cik Tira
11.
Cik Azizah
12.
Efyna
13.
Tweety Bert
14.
Nana Tdix
15.
Mimie Aiza
16.
Sya Frz
17.
Yadam
18.
Ieyza Afieyna92
19.
Misz Abit
20.
Panda-B
21.
Dina Fitra
22.
Fukuchan
23.
Gidae
24.
Nanabilah
25.
Tyra
yg tak tersenarai jgn kecik hati tau! ni pilih random je... :)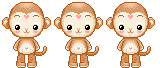 glitter-graphics.com